Broken teeth
Our teeth are very strong but despite this, the stresses and strains of our everyday life can still cause them to chip, crack or break.
Common cause of these breaks can include:
Chewing on hard foods
Facial trauma following an accident
Damage from a sports injury
Untreated cavities causing the tooth to become brittle and break
Old, large amalgam fillings, where the remaining structure of the natural tooth can become brittle
Broken teeth can cause varying degrees of pain, from extremely painful, to discomfort triggered by hot or cold foods or drink, even to no signs of immediate pain. However, in order to prevent further damage or infection which could result in the loss of the tooth, it's important to book an appointment with your Mortiboys Dental Spa dentist as soon as possible.
Treatment of a broken or chipped tooth will depend on how severely it is damaged. For small breaks or chips it may be possible to repair in a single visit with a simple filling or bonding. For more severe breaks, multiple visits may be required to repair the break with multiple treatments.
Treatment for fractures and broken teeth
Teeth with minor chips on the edges usually don't cause any pain or problems, but your Mortiboys Dental Spa dentist will most likely repair a chip by smoothing the edge and inserting a tooth-coloured filling to prevent it from cutting your lips or tongue.
Heavily fractured and seriously broken teeth may need more complex treatment. For instance, a large cavity that causes a major fracture or break, causing pain and infection, may need root canal treatment. Cracks and breaks may expose your nerve endings, making the teeth sensitive to hot and cold air and foods.
Root canal treatment isn't always necessary if your teeth are chipped or broken, though. Where there's no pain or infection, cracks are filled and bound together with a specialised tooth cement, while a broken tooth will be fixed with a crown. Crowns are also used as part of the treatment for other types of splits and breaks, such as broken cusps, split roots/vertical breaks, split molars, and as a buttress against further cracks. If your tooth has decayed from the inside-out and is now broken, your Mortiboys Dental Spa dentist may recommend that your tooth is removed.
Sometimes, if you have a cracked or broken tooth, it may not be noticeable because it doesn't hurt. But no matter how minor these problems are, they should still be investigated by your dentist, as infections can arise if the problem isn't treated with antibiotics. The best course of action is, as always, a good oral hygiene regime and regular reviews with the dentist.
What to do if you break your tooth
If you've fractured or broken a tooth, follow these steps immediately before booking an appointment with Mortiboys Dental Spa.
Rinse your mouth out with warm water
Apply pressure on any bleeding areas using gauze or a wet teabag
Apply an icepack to your cheek if there's any swelling
If you have access to it, cover any major cracks with temporary dental cement
If it's painful, use an over the counter pain reliever such as paracetamol
Cover any broken teeth with milk, saliva or saline solution
As with any teeth problems, if you have fractured or chipped a tooth it's important to book an appointment at Mortiboys Dental Spa to see a dentist as soon as possible, rather than waiting for routine dental health review. We will discuss the best method of repairing the break with you.
At Mortiboys Dental Spa in East Horsley we use resin composite fillings to match the colour of your teeth and ensure a long-lasting and natural-looking result. We also offer porcelain crowns, inlays and onlays as successful options for repairing cracked, broken, decayed or heavily filled teeth. They are hardwearing and can be colour-matched perfectly to your own teeth.
If you would like to discuss concerns with any broken or chipped teeth give us a call on 01483 281428.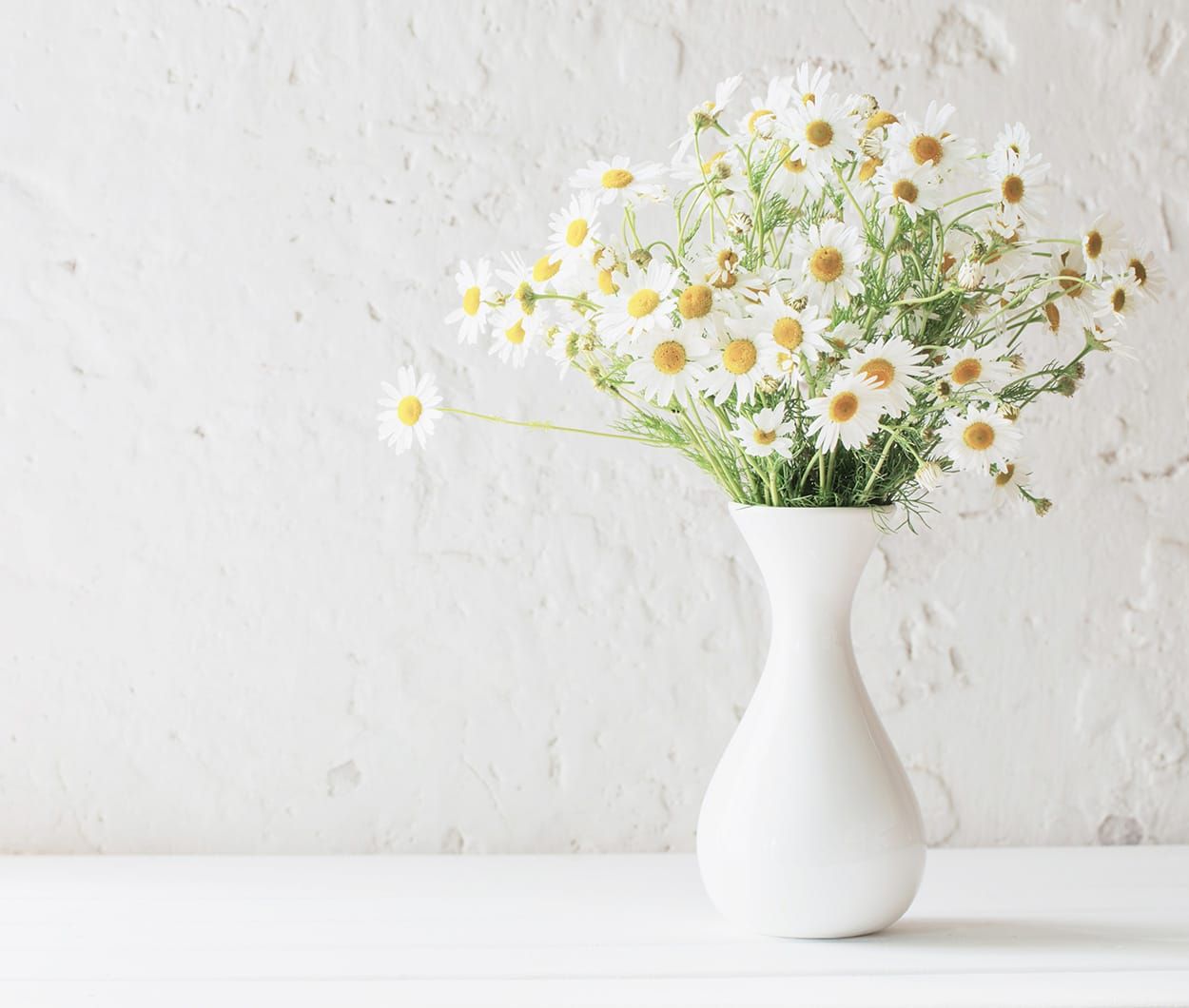 People are talking about us
The biggest complement we receive is when our patients refer their friends and family to Mortiboys Dental Spa. In fact, we have built much of our practice on these valued, trusted recommendations over the years. Read our reviews to hear why our patients are recommending us…
Patient reviews
A very friendly and efficient team
Friendly staff as am nervous patient
My dentist is very good!!
The hygienist made a very good job of cleaning my teeth
Excellent dentist and hygienist in a really nice surgery.
Jacques was very professional and his assistant too. Desk staff friendly and quick. Cannot fault anyone.
Efficient and courteous receptionists, expert dentists, great hygienist, very pleased I moved from london surgery.
Always received wary by reception staff who are polite professional and efficient.The clinic waiting area and rooms have wonderful decor which is relaxing. I actually like to go early to enjoy the calm. They play nice music too. My dentist is supr. I have complete confidence in his professional skills. He gives me time and listens. I did not have a problem. I accidently hit the button.
Care is taken of patients a respectful way with full explanations
i have been using this dental clinic for many years and trust their advice and judgement on my treatment. The dental checks are very thorough and all is explained thoroughly before treatment.
Friendly staff, excellent professionalism of dentist and hygienist, short waiting times. Made to feel at ease.
Mortiboys always provides a friendly and professional service
Friendly, knowledgeable staff. I feel in good hands.
Level of care for the patient
Long stang service since 2006
Although in rather an isolated location it has a relaxing atmosphere and as I am not keen on dentistry treatment the whole experience is calm and gentle. The 'mortiboys team' are very understanding and supportive.
Staff are amazing.Claire is the best hygienist I have ever had.
Very caring staff- Marc is an incredibly calming Presence and skilled in making you feel comfortable and confident.
Efficient procedure which we discussed before the treatment commenced.
Pleasant environment, friendly but very professional staff. Treatment explained and pain free.
Friendly staff, hygienist was friendly and listened to any questions everything was fully explained. I havea problem and all my needs were sympatheticallydealt with.
All the staff are very friendly and put you at ease from the moment you step into Mortiboys to the time you leave
Mortiboys have selected a number of highly competent practitioners working together and completing each other to provide a comfortable method of providing good dental health with the minimum of trauma
By answering highly satisfied to all above questions
Anna, the hygienist was highly efficient, helpful and friendly.
Clare is always informative and attentive to any problems. She is full of good advice.
Very experienced hygienist. Very detailed and thorough, explaining well. All staff are very polite and with a smile on their face.
Not easy to find good hygienists
Very patient focus kind and caring
I have recently moved to Jacques Hugo as my dentist following Marc stepping down from most of his role at Mortiboys. Jacques identified the need for a small filling in one of my teeth and the treatment was performed really well on the day. There was no pain at all and he took time to explain everything and show me before and after photos of the procedure. This was all very clear and professional. Added to this are the good conversations we can have about rugby and cricket!
I have been coming to Marc for 20 years plus and always received excellent treatment
Kind friendly efficient staff
Professional, clean yet non-clinical feeling and relaxing environment, patient and compassionate
Marc Mortiboys is a true professional - I would only attend to receive treatment from him
Ease of location and professionalism of dentist. No suggestion of carrying out work that was not strictly necessary
i have been a patient almost since Marc opened and have always been pleased with the service. When my husband was a alive he also had the best of treatment from Marc and the staff.
Just all round pleasant people with very good care and knowledge.
The treatment was highly snsitive. but Iwas confident that the team was on my side
I've been going to Mortiboys for many years and feel safe there. It is expensive but I have had great care. The only reason I put satisfied and not highly satisfied a couple of times is that I had a new dentist this time and it takes me a while to build up trust. But he was very good as was his dental nurse. He took time to listen to my concerns and needs before looking at my teeth and seeing for himself.
Mortiboys have been looking after our family ever since they started the practice. We have always been very happy with our experience & trust all the staff.
Knowledge of the dentist and the communication he provided while undertaking the review of my teeth. Cleanliness of the rooms and reception. Car parking on site.
Everything was explained well. Everyone was very friendly.I didn't need any treatment only X-rays so will see what it's like when I have to have a filling!
Really appreciate the informal, relaxed and professional approach especially with Gary and his dental nurse
Personal and professional
Marc Mortiboys has been my dentist for many years and his practice is likely to be as good of not better than most
I've been a client of Mortiboys for many years and they continue to provide a first class dental service. The staff are great and they really know how to look after my teeth.
Everything ran smoothly, all was explained and very efficient.
Very professional and friendly service
Marc is totally professional, approachable and skilkful
The welcoming ambience. The polite staff on the desk. How everyone is courteous, considerate and professional.The thoroughness of examination, the feedback and the time given to discuss matters pertaining to same.
Lovely friendly staff . From the receptionist to the dentist . I am very nervous normally about going to the dentist and I have been made to feel very comfortable. Amit has been very kind and patient.
Fernando who carried out my most recent treatment was extremely diligent and carried out a tricky root canal on my tooth with great expertise
All staff are polite, efficient and very helpful.
Highly professional and attentive to my needs and concerns.
Gary came highly recommended and I feel the level of care and skill I have received is exceptional. Many thanks to Mark for the practise and to all the staff who share the same positive ethos.
Amazing service. Very kind an gentle
I was in such pain and was treated with care. I was given 2 options and I chose extraction. It was very quick and painless. He and his assistant were paitent, reassuring and made me laugh too.
The cheerful helpfulness of all the staff and quality of treatment
Claire is always cheerful and friendly and doesn't make me feel I am being told off as at my age i don't want to me !
The whole procedure was explained in great detail to me and alot of care and attention was taken to reassure me on what was to be done
Excellent all round courteous professional service
Gary is an absolute phenomenal dentist. I have been to many dentists but no one beats Gary's dentistry he's the only dentist I trust and he has me as a patient for life. Ann the hygienist is also phenomenal I actually enjoy both visits.
Listened to and felt at ease as I was nervous, explained everything as it happened
Both Clare and Marc always make me feel at ease - i used to be terrified of dentists due to bad experiences in the past but now it is a relaxed experience
The hygenist was very pleasant and efficien
Excellent customer approach - genuine, friendly, careful, thoughtful, gentle (!), thorough. All in all a really exceptionally good experience.
Staff very gentle and everything clearly explained.
HIGHLY PROFESSIONAL IN ALL DEPARTMENTS...MARK AND COLLEAGUES KNOWN TO THIS PATIENT AND FAMILY FOR MANY YEARS AND MUCH RESPECTED BY ALL.
Went smoothly. Clinician discussed things very clearly and I was left with no questions or not feeling unheard.
I have been going to Mortiboys for years and they always provide a fantastic service for the customer and I feel supported through every appointment.
Always make you feel at ease and explain everything in layman's terms
Friendly and professional. Helpful advice given to help towards avoiding dental problems in the future.Examination procedures explained well.The Mortiboys team inspire one to feel confident in any treatment needed.
As always felt in good hands. Very professional. Everyone very kind and helpful.
Caring & empathy towards the patient
Due to my normal dentist no longer working at the practice due to ill health I saw a new dentist (Pav) who was very nurturing and kind. He understood that I was nervous at seeing someone new and had clearly read my notes beforehand.
A filling had fallen out after a couple of months, having to wait a week for an appointment was unfortunate but understandable. The unprompted confirmation by the clinician that the work would be repeated free of charge and an explanation of how a tempoary filling would be only be inserted on the visit so I could booked in for a longer appointment for a permanent remedy turned the irritation of needing to repeat the procedure into a sense of a professional producing high quality work. This sense of professionalism worth the fee is Mortiboys had been recommended to me and was also evident in my previous hygienest visit. The ability of the clnician and nurse to book the next appointment and instruct your front of house remotely avoided any kerfuffle and I almost look forward to having the permanent filling installed and the next appointment with the hygienist which has certainly surprised my wife!
My immediate needs were accommodated and my future options fully explained.
Clare is always starting & finishing on time, does a good job and the conversation is excellent.
Marc always makes me feel valued and cared for. He explains all procedures clearly and without use of "hard sell tactics" or fear. I firmly trust his opinion and know that if he feels a treatment is necessary then this is in my best interest.
Everting went well and to time
Feel relaxed at clinic as I am a nervous patient. Felt worried about having appt incase tooth had cracked
Because marc and team are skilled professionals, who listen to their patients with super attentiveness and consideration..
Lucy the Dental Hygienist was friendly and professional. I felt very happy and comfortable during the appointment.
Dentist listened, explained and made sure I was at ease at all times
As always, my appointment was faultless. The practice is both immaculate and up to date with top technology, and not clinical, if that makes sense! The music, comfortable surroundings and caring team just make this the best place. I have gone from terrified and (legitimately) questioning my own future, to relaxed and actually enjoy visiting, despite having had dental treatments in the past. I wouldn't hesitate to recommend the practice, to anyone, but particularly if you are nervous or anxious.
Lovely staff in a nice environment
Friendly, efficient and professional reception team.Welcoming, caring and highly professional dentist and dental nurse
Mortiiboys is a relaxing, friendly experience, especially for nervous patients. All procedures are carefully explained and carried out with the highest degree of professionalism. Moreover, you are treated more as a friend than a patient.
Very good experience Amit was very kind and sensitive to my needs. I have been extremely fearful of visiting the dentist in the past but Amit and the nurse manage to make my experience much more tolerable. Thank you
I had the best hygienist treatment ever
I felt I was treated like a valued client by everyone at the clinic and the treatment I received was first class
I have been a patient with Marc for over 25 years and have never had a problem. Everyone had always been more than helpful.
It was just a 6 monthly check up. Everything went smoothly. I was called in exactly on time and out in 15 minutes. Then about 3 minutes to make the next 6 monthly appointment & pay the bill.
I felt seen, heard and listened to, and valued as a customer. I felt safe and that I was in professional hands
I am a nervous patient but the dentist and hygienist were calming, gentle and reassuring. The appointments were on time and quick.
Both Amit and Claire are friendly, professional, competent and lovely people.
Everything was thoroughly explained. The dentist was aware of a problem I have and sympathetically dealt with it. All staff were very polite and friendly.I was completely at ease.
Provided excellent care and attention
Clean bright soft music comfortable no waiting time put at ease thorough friendly advice given was excellent
Very friendly and knowledgeable staff.
I explained the problem and was given Explanation of cause, the dentist clearly explained alternative treatments and the possible outcomes. He was very clear and helpful and very pleasant all the while.
Considerate of needs for unplanned visit, professional approach, well explained treatment and offer for alternative solutions, pleasant surroundings ,competent and polite reception and follow up.
The environment is welcoming and friendly and reception staff excellent in meeting my needs. The hygienist and dentist were both very professional, respectful, friendly and proficient. I felt well cared for and my needs were met.
Great care, informative, helpful, friendly and got the job done. A lovely team.
I have been attending the dental clinic for 17 years and been exceptionally satisfied with the quality of dentistry on my teeth. I am in the middle of a process for a further bridge and implant.
Mrs Woods was extremely gentle and informative, she is the best hygienist I have had ever.thank you!!
Good explanations and feedback
Hygienist care is always excellent . The Explanations and advice are extremely helpful. Continuity of seeing the same person is essential and appreciated.
This treatment is part of a programme to prepare my jaw bones for implants. The ongoing work is highly skilled and enormous care is taken for my comfort, information about the dentistry and time frames for each part of the programme. The dental practice is by far the best care and skill I have ever experienced and the holistic approach ensures I am always in good hands. Thanks to all the staff.
Gary explained everything he was going to do before he did it , I am a nervous patient and Gary ticks all the boxes for me.
The hygienist is very thorough and extremely good at what she does. The receptionists are always there to help and assist with booking an appointment.
Professional positive care reassuring and professional
I feel they are trying to do the best for my teeth/mouth in the circumstances, and I had every confidence that my difficulties were understood and there is hope for a good end result.
Just a very welcoming and reassuring visit. Everything was explained to me.
I found all the staff at Mortiboys to be welcoming, friendly, considerate and kind in their approach to patient care. I was treated with respect and the whole atmosphere was calming and relaxed. Well done to all the team. I would thoroughly recommend this dental practice to friends and family.
I was looking into getting Invisaligns but I wanted to go with someone I could trust and I'm glad I went with Mortiboys. I was nervous at first but Gary (dentist) quickly helped me get over that. I have to say it was the best quality patient care I've ever experienced at the dentists. He made the process seem so simple and talked me through it clearly at all stages whilst making me comfortable at all times. As for the results, my teeth have never looked better! I would certainly recommend anyone seeking dental work to visit Gary and the rest of the team at Mortiboys
Appointment on time (slightly early). Dentist listened to and assimilated the information I provided
Everyone at Mortiboys is very friendly and professional. Marc is excellent at putting my son at ease and explaining exactly what he is doing and showing him the instruments to be used. A very comfortable experience for us both.
Sadly Marc is progressing to other well being aspects. I met Pav for the first time and was very comfortable and impressed by his service & knowledge.I hope I feel the same after he removes a wisdom tooth on 8/2/23!!!
I was treated with respect by all staff. The dentist explained exactly what he was doing and areas that he would be keeping an eye on in the future.
It turned out to be a more complicated extraction than expected but the anaesthetic worked well and I was kept informed about progress. After care instructions were clear.
Everything was well explained, all the staff were very courteous and I was highly satisfied with my treatment
Dentist was clear and thorough in his assessment of my treatment needs and explained the options in simple to understand ways. He was sensitive and polite and I felt reassured by the importance he placed on explaining everything and on consulting with me at all stages.
All staff were very friendly. I have a problem with balance and the dentist I saw was very understanding and accommodating. The treatment went very well I was given several options.
I have been seeing Gary for the past six years. On every occasion that I have had an appointment with Gary I have been 100% satisfied with the attention and the treatment that I have received. Gary always explains what he plans to do and is very careful when carrying out any procedures. I would unreservedly recommend him as a dentist.
Always a good experience. Very clean and hygienic and nice staff. I saw a new dentist (greg) and he was excellent. Felt very calm and reassured with him
I am an extremely nervous patient and the treatment and care is amazing! Through the care and time received I am gradually over coming my nerves. Highly recommend.
All the staff are so lovely and very polite and I always feel very welcome
I am a nervous patient.Gary explained what he was going to do before he did I it .He was very gentle.I had complete confidence in him.
Amit is very professional, knowledgeable and helpful. I totally trust him.
provision of expected high standards that are the hallmark of Marc Mortiboys
The professional but very friendly care of my hygienist. As always, she listened to my queries and provided excellent answers and solutions. I look forward to seeing her again.
Clare is an excellent Hygienist and I have been looked after by Mortiboys ever since the opened the practice in Effingham.
Friendly and relaxing atmosphere. Feel confident with the treatment and advice given by the dental staff.
Kind, caring, holistic. Give you time to speak. Listens. Professional. Superb. So lucky to have Marc and his team caring for our dentistry needs
Easy to book, welcoming and efficient hygienist who provided instructions for ongoing dental care until the next visit.
As always, Lucy was brilliant. Highly professional as a dental practitioner, but made me feel welcome through her ability to engage on a personal level. I would happily recommend Lucy to friends and family
Hygiene appt was carried to a very professional and friendly way.
I love marks approach to clients and dentistry he is a true genius and fantasc
I was 10 mins late for the appointment. The staff accommodated me and made me feel very welcome.
Claire is amazing and always does a great job at my hygiene appointments she makes me feel relaxed as well as giving me great advice to maintain the great work she does, thank you
Marc thourghly discussed my treatment options. Very sympathetic to a balance problem regards position in the chair. Felt totally at ease. All staff friendly and helpful.
I have always received expert treatment at Mortiboys
I always feel well cared for and offered the best options for my dental health.
I felt listened to and my views were taken seriously. The dentist and hygienist both took a lot of care and explained what they were doing. I was given good advice.
I felt that there was time to explain my thoughts, and for a full explanation of what was going to happen.
Thank you for creating a dental practise where everyone, whether at reception or through to the dentists and practitioners, is so professional and caring and such lovely people too. My previous dentist was more local and yet Gary was especially recommended and I am really glad to have made the change and will be encouraging others to come to your practise as well.
all good. felt heard. options explained.
Very friendly, helpful and knowledge staff
Gary is fantastic with kids and it is worth the 60min trip (one way) to see him.He had also been my dentist for around 10 years
Marc took time to listen to my issues, clearly explained the proposed alternative solutions and we agreed a plan of action. Really impressed.
Always a pleasure to be treated well professionally with care and kindness. YOU as the patient are always put first. Thank you for the YEARS of this care and will miss you all now in Cornwall. We will visit to see the team xx
I am not the best patient to say the least but felt very at ease during my treatment
Always highly professional and friendly
I received a quick response to my appointment request. The appointment was well carried out and explained in a way that made good sense. All very helpful at reception too!
Nice relaxed atmosphere, plenty of patient care and time given. Doesn't feel like a dentists, which I really like.
Everyone who works at Mortiboys is exceptional, professional and friendly
Everything always professional and courteous. Marc always asks the right questions and takes health problems of a patient into consideration when planning treatment
Marc has to be one of the kindest most genuine people i have come across. Both to me and his staff. A lovely experience from start to finish
Felt very confident in the treatment and help
I have been a patient here for over 20 years . Marc and I are on the same wavelength with alternative approaches
I was seen on time, things were well explained. There seems to be confusion as to whether the patient should see Hygienist then the Dentist or the other way round (if seeing both consecutively at the same visit).
Mortiboys has been looking after my teeth for 18 years and given me a lovely smile with their excellent service. I am extremely satisfied.
Everything always runs so smoothly at Mortiboys from the minute you enter you receive a warm welcome from Reception. Everything is spotless smells wonderful and calming music playing is an added bonus. My treatment from my hygienist and my dentist is just so professional and they make their patients feel like they are the only one they deal with. Very easy to book future appointments and I would definitely recommend them to friends and family.
The hygienist showed respect for my care and wishes and helped me with future appointments as well as undertaking the necessary work and advising me going forward
Quick booking and response, seen immediately, treatment delivered quickly and very happy with the result. Would recommend to friends and family very happy indeed with service
I am a nervous patient and I always receive excellent and gentle treatment. Marc and his staff are very considerate and easy to talk to plus the dentistry is also excellent. Many thanks.
Perfectly on time. I saw Pav for the first time and he was very thorough and very gentle. He also took the time to discuss gum health by flossing every day and brush heads :)
It was just for a check up with dentist and cleaning by hygenist. It was all done quickly and efficiently.
My hygienist is very sympathetic to my recent problems and takes great care cleaning my teeth so no pain feel relaxed
Gary explained fully what was needed and the process he was going to take. He continued to explain what he was going to do so I knew what to expect during the treatment. He acted thoroughly and professionally. He listened to my needs and was very patient.
Been coming to Mortiboys since about 20 years, that should be enough to prove how satisfied I'm of the service I received over the years :D
I had a problem, the hygienist knew exactly what to do, and did it. She consulted with a colleague and arranged a prescription, scheduled a further appointment and I left feeling much better and confident that a crisis had been averted. Everyone at the practice goes the extra mile to make sure patients have the best possible experience and treatment.
Everything was excellent as usual.
Professional and courteous. Clear and thorough. Costs seem high but unsure as not compared. Won't be doing so either.
Claire the hygienist brilliant as ever
Outstanding patient care by the clinical team at very short notice and resolving a potentially serious and painful condition by their actions
The dentist could not have been nicer and also his nurse . They were excellent at explaining the procedures and most considerate. I was slightly apprehensive about meeting a new dentist but I should have known better . Very pleased with the whole experience.
Clare is the best hygienist I have ever known and the staff at reception are always friendly and helpful going out of their way to help and rebook suitable appointments
A superb level of care and thoughtfulness throughout the whole experience. Genuine consideration for my wholistic health and well-being. Excellent dentistry and hygienist results.
I have known Marc for many years and have always had excellent treatment as was the case witzhnthis last appointment
My dentist at Mortiboys is experienced, professional and highly competent and I feel as if I am in good hands regarding my treatment there.
Clear description and explanation of presenting dental issues and a complate and thorough elaboration of treatment options. Treatment was skillfully carried out, with patience and care.
I have Been to a few dentist's over the years and Mortiboys always make time for you, put you at ease and give great service
The Hygienist was very friendly and kind, she explained what she was doing and why as well as advice on how to help my dental hygiene.
Great care and the dentist took time to discuss with me what the options were
Helpful friendly clinician who cared about my wellbeing.
From staff to Dr at practice you get the feeling that you will be taken care of. I have never experienced anything better than this.
Gary always takes time and treats me with great care and patience. I can highly recommend this dentist.
Staff are always very friendly. Reception staff, dentists and hygienists. Nothing is ever hurried and full explanation given if treatment is necessary. On this occasion I needed no further treatment
Claire is a brilliant hygienist who manages to be very professional and still has the ability to make an uncomfortable ghastly experience fun.
The dentist was able to make me feel at ease. I felt confident that he listened carefully to my various health problems and provided the appropriate treatment.
Anna the hygienist was brilliant. Very efficient and helpfulMarc was very thorough and very professional.Both excellent.
I have been seeing Gary and Anna a while now and they are by the far the best I have ever seen. Very attentive,professional and great at what they do. Always made to feel calm. I'm looking forward to looking at maybe having composite bonding :-)
I was very nervous before all my treatment but everyone was so kind that I shall no longer mind returning for any further treatment
Both Marc and his nurse were helpful, polite and very aware of my needs. Marc took time to explain all steps in the procedure.
Claire is amazing! I am a extremely nervous patient and everyone at the practice are amazing and make me feel much more at ease.
I think mortiboys is a fantastic dentist surgery, I don't see the same person every time but have always been so well looked after by all staff members, I would highly recommend them. Thank you
Received candid and professional advice on my dental problem and recommended a forward plan.
On time, personable and explained options of care with a professional attitude leaving the client with the ability to choose treatments.
As with all my appointments at this clinic, everything is perfect,
Excellent implant specialist who explained clearly the options and process.
The dentist I saw was as an emergency and not my usual dentist, he was absolutely great and sorted out my bridge which had come loose, all very efficient and extremely happy with the result
My appointment with Gary surpassed my expectations. I'm a nervous patient & he completely understood my concerns re my claustrophobia. He was very kind & explained everything in detail which was reassuring & Put me at ease for my upcoming treatments.
Clare is always extremely thorough and encouraging. I have the upmost confidence in her and respect her advice regarding my teeth , which are a challenge!
Care and consideration shown
Very relaxing atmosphere with professional care
I had all my dental needs satisfied and clear instructions were given about how to follow teeth whitening for the future.Always feel confident with the service provided. Thank you.
Trust in my dentist. Welcoming reception. Warm atmosphere
I always find a visit satisfying, I always leave an appointment knowing I have progressed to more healthy set of teach, coupled with Amit being a very nice fellow.
My complex Dental problem was resolved in a comfortable manner by Gary. Thank you
my visit was as part of a dental management plan previously arranged with Mr Satchi who completed the necessary work in an highly professional and efficient manner. He took the time to answer a number of questions re the treatment and a few more general enquiries about other teeth so I'm now better placed to make informed decisions about my ongoing dental care and near term treatment. Thanks very much.
Amit took the time to clearly outline what options were available and to explain what he was about to do through each step of the procedure checking that I was comfortable as we progressed. After the procedure he also outlined what potential side effects I might have and what to do in various circumstances. e.g pain management or what to do in the unlikely event that the temporary crown came off.
Dentist was very thorough and toTime to explain everything. He took a lot of time and different procedures to try and identify the problem and was friendly and kind
I find the whole atmosphere relaxing and calming. The staff are very reassuring and very professional.
I was first greeted with a smile when I walked through the door. Clare came to get me shortly after arriving and she always goes above and beyond in her attention to you, explaining everything that she is doing. I was then taken to Amit for my check up where he recalled our previous visit, took time to explain everyone in detail, any areas of concern. He then proceeded to do a thorough check up and stays, again checking for any difference done my previous visit. Caron was there supporting and calming and very attentive.
made time in a busy schedule to see me, asap due to a bleeding tooth, great understanding, no panic, looks at the bigger treatment plan
I am impressed by the care and courtesy of all Mortiboys staff, my dentist, Gary explains everything very clearly and no pressure is put upon the patient in anyway. I would not entertain leaving Mortiboys, I have every confidence in the treatment I now receive, thank you,
Friendly, thorough, good advice, totally happen with session. Have rebooked for six months time.
The dentist and personnel is incredibly helpful and respectful. Is the best dentist office I have ever been to.
Clare was incredible with my kids. Kind, patient and caring. My daughter was quite anxious and Clare put her at ease. She is a pro and the best hygienist we have ever been to.
Mortiboys continues to exceed expectations when it comes to my dental care. My appointment with the hygienist was informative and very helpful. The check up was to the usual high standard and again informative. I also had a small cosmetic filling to one front tooth which was done to a highly professional standard and perfect enamel colour match. I also received a complimentary small filling to another tooth which was spotted during the check up.
What an absolutely fantastic team! Mark is the best dentist! He really took his time to help me get over my fear, talking me through everything he was doing and stopping the second I felt uncomfortable. The atmosphere, energy and experience is like no other. If you're looking for an incredible dentist in Surrey, I would very highly recommend Mortieboys, the team are fantastic with the kids as well.
Very relaxed experience. Dentist listened to my request to schedule check ups and hygiene appointments together but max twice a year.
Excellent customer focus, very friendly reassuring and professional staff
I've been with Mortibouys for many years & have recommended to family & friends who are now patients too.
Everyone is very polite and helpful. Always smiling. Professional behaviours but at the same time personal.
Great Dentist who cared about my treatment and how I was feeling.
Very informative, caring. Gave me a strong sense of confidence.
Relaxed professional treatment session.
Excellent and friendly service from start to finish.
Having had a problem, i was given a same day appointment with my usual dentist who explained the problem and the alternative solutions clearly.
Very gentle and sympathetic treatment of my treatment.
Everything went smoothly. Explained clearly.
VERY GOOD SERVICE ANNA REALLY PUT ME AT EASE
Pleasant caring staff and surrounding
Mark is a fantastic Dentist and a very nice guy.
Friendly efficient and informative
was given an emergency apt at short notice. Was looked after very well by the reception team and the Dentist.
Nicest hygienist I have ever had, gentle and clearly loves her work. The staff in reception were so nice. I actually no longer mind coming to the dentist. Every staff member that I saw pass through the reception area was pleasant, nice to see people happy in their work place. Hygienist really knew what she was doing and was professional - really lovely lady Clare.Although not the cheapest dentist, you don't mind spending the money for that level of care, treatment and service. Thank you, will be back.
Dental surgeon listened patiently to what I said, suggested ideas, went through the procedure step by step and whilst conducting the process, putting patient at ease. The next process was explained and would be confirmed by email by end of the week with the costing and options open for these. The dentist, nurse and reception staff all make you feel very confident and not intimidated or belittled in anyway at all which is most important so you can trust them in what they say and do.
had a routine check up with Gary Satchi which I was very pleased with during which he provided me with a course of action to nip a few potential (expected) issues which will hopefully address matters for the time being
The dental staff are always friendly, putting me at ease and remembering little things that we may have discussed previously about families etc, they make you feel very welcome and relaxed, you forget your fears about being at the dentist
Anna is very caring and sensitive to my needs. She has invested a lot of patience in making me feel as comfortable as possible. Many thanks
All the staff are a pleasure to deal with. As a patient you feel that you are getting the best care and advice in a friendly and caring environment and manner.
Gary explained in great detail the options available to me. He then cleaned the gum very carefully.
The reception team were especially helpful and made me feel very welcome
Marc has a knack for putting people at their ease. He has created a calm, clean and caring environment.
I am a regular patient , have been going there for years.Always great!
The equipment was modern and meant my appointment was all done by computer.
I have been coming here for years and to one dentist in particular, who I thoroughly trust. I've had a lot of traumatic experiences with dental treatment in the past and would not go anywhere else.
Excellent clinician and treatment
Level of personal care and understanding of my requirements.
FRIENDLY CALM PROFESSIONAL ATMOSPHERE AS ALWAYS. I ALWAYS FEEL HEARD AND WELCOME AND REASSURED
My mouth was checked and a ridge was shaved off. I will also be having a further check up in 2 months.
The care and consideration given to me by all staff was exemplary
My hygienist was excellent in every way during my appointment. Very, very caring and professional. She actually made going to the hygienist a very enjoyable experience.
I have been a patient of Marc's for many's years and have always been more than satisfied with the care I receive. I look forward to my visits.
went well and there was flexibility in accommodating a late change in the time of the appointment
Easy apointment making. Great dentistry
I used to hate dentists but since I joined Mortiboys about 20 years ago, I would not go anywhere else. I fully trust Mark and his team.
Amit Gadhavi is a wonderful dentist, kind and listens to how I am feeling. Karen, his nurse is the best too. The receptionists are a happy smiley couple. It is always a pleasure to come to Mortiboys. Why go anywhere else?
Because I am usually very nervous of having a injection in my mouth but the dentist talked me through it, it wasn't as bad as I thought it would be.I had 8 injections on the first visit, and 3 the next.He was very professional.
Very friendly and clear about the treatment, treatment plan and future dental care. Room was clean and bright.Reception staff are friendly and welcoming.Dentist was thorough and gentle.
The waiting room is very relaxing with the sofas, gentle music and incense sticks. It ensures that I do not feel tense whilst waiting. Gary spends time checking my teeth and my gums and keeps me informed. Anna ensures that when I leave the surgery my teeth are more than clean. She is very thorough. Both of them put me at my ease.
Caring and gentle dentist
The hygienist was extremely efficient, courteous, and my treatment was conducted quickly and very satisfactorily
I knew that the tooth that had previously been treated might need further treatment. The various options were discussed in detail.
Explained procedures and options
Appointment on time Dentist very caring
Friendly, efficient, skilled
Really careful, gentle and efficient.
Always a calm, reassuring environment, advice is always explained clearly as are my options, never have felt pressured into any further steps. Staff super friendly. I'm never changing my dentist!!
Professional friendly hygienist
Staff were all very helpful
Highly professional patient-centred care. Staff and facilities are of highest standard
The clinician is excellent and provides a very high level of care. She clearly explains the suggested treatment and the cost.
Everyone is very kind and put you at your ease from the moment you come into the practice, throughout the treatment and up to the time you leave. This has always been the case and owing to my treatment plan I have had many appointments since September and have 4 more to go.
Everything was explained to me before any treatment. I was treated very sensitively and given time to relax before the treatment.I did not feel any pain during the treatment, although I was expecting some.I felt I was in safe hands.Overall satisfied with the final result.
I always receive professional treatment and care when attending appointments,I have full confidence in the staff.
Always feel I receive an honest & professional consultation/ treatment.
Very caring and thoughtful treatment to a nervous patient
Friendly welcome and Lucy is an excellent hygienist
Apology was given for waiting for my appointment and I was given ample time for the treatment. I am confident in the work that is being done to help my teeth and always been pleased with past treatment. I will keep returning for treatment.
its a great practice, engaging & professional staff at all levels who do their best to answer questions and patient wellbeing is clearly a top priority.
I was very lucky as I have never had any dental work but unfortunately few weeks ago I suddenly developed sharp pain along one of my tooth. I was booked to Gary (Dentist) who was extremely professional and kind. He took a lot of time explaining the XRAY and the likely causes for my pain. He had mentioned that I may need to have a root canal and given that I had never had any dental work I was extremely anxious and frightened. I am sure everyone would have heard all the horror stories online about this procedure. Gary took so much time explaining what the treatment involves step by step and this not only allowed me to trust him but actually realised how much he cares about his patients and to reassure me that it will be absolutely fine and painless. On the day of my procedure Gary and Caron (dental nurse) were both there. It was such a relaxed environment. They both made me feel so relaxed as I had opted not to have intravenous sedation. Gary was very professional and felt nothing when he was giving me the local anesthetic and the procedure was absolutely painless. I really can not thank them both enough and also the aftercare was amazing. I felt so lucky to have my first ever treatment at this clinc under the care of Gary and I would strongly encourage anyone who ever needs any dental work to visit this clinic and not to read the horror stories on the Internet about various dental treatment as these guys are amazing. Thank you so much
Attention to detail, excellent interpersonal skills, pride in providing the best dental service. Staff polite and professional.
I have been attending Mortiboys for many years and always received first class dental treatment. Now at 81 years of age I am the proud owner of a lovely smile containing various implants and bridges skillfully and professionally done. Thank you Mortiboys!
An excellent and thorough dentistry. Always had good service. Everything is explained so you know what to expect. Uptodate techniques.
For years I was looking for a new dentist as I sadly lost trust in my local dentist of many years. Mortiboys is not near for my wife and I but the journey is more than worth it. We've been several times and it's an absolute pleasure. The reception staff, the dental nurses and hygenists are fabulous. My dentist, Mary is fantastic and I have also seen Raj, two of the very best. Thank you for everything.
I am paranoid about visiting the dentist but Marc was so gentle and reassuring I felt completely at ease. Well done to Marc and all the staff
I am definitely a nervous dental patient, but they really do put you at ease here and seem to be great at detecting and fixing problems. A friendly, cheery and professional team. Highly recommend.
Very friendly and professional practise and always takes the time to talk through your treatment plan with you. Very reassuring if you are a nervous patient and they go above and beyond to make sure you are comfortable and at ease during treatment. Would highly recommend this practise as it is truly the best I've ever been too!!
Marc is an absolute legend. full of knowledge and gives you the treatment you actually need for long term health. All the staff are great and create a very welcoming atmosphere.
Upon finding this dental practice, my life is changed. When I say that I have been paralysed by needle phobia for the last 30 years, which has among other things, prevented me from undergoing much needed dental treatment, I am in no way exaggerating. However, Marc has been instrumental in me now looking forward to going to the dentist!! I have had treatment without anaesthesia, without pain and without fear; things I had never imagined possible, which has left me with reduced anxiety with regards to my dental health and frankly elated. I am now in a place where I am ready to explore overcoming the other limitations of living with severe needle phobia. I read many reviews of dentists able to help patients with fear, but I hadn't considered this would apply to me, and never did I think I would be in the position I am today. Mortiboys dental spa is a safe and professional practice, yet despite this they have really nailed ensuring it is a relaxing and "non-clinical feeling" atmosphere. All of the team I have come into contact with, from reception, through to nurses and dentists, are professional, warm and reassuring. Well-being and patient comfort are a real focus, yet the quality of the treatment and technology used are beyond the realms of my imagination. In short, I would recommend Mortiboys whole heartedly. I am also very willing for anyone with anxiety or concerns to contact me to talk through my experiences, if it would help.
Have been going to Mortiboys for many years. Always very good all-round. Was a little wary about another visit with CV-19. Needn't have worried. It's clear that Mortiboys take health protocols very seriously. Saw Lucy their new hygienist, for a well overdue visit [i would normally visit every 3 months or so]. Most impressed & teeth look & feel much much cleaner. Will be booking again regularly going forward. Thanks very much
I had a dental checkup with Dr Marc Mortiboys in March 2019 and October 2017. On both occasions, Marc was excellent. He was professional at all times and offered relevant and practical dental advice. The dental checkup was thorough and comprehensive and Marc was patient and kind enough to answer all of my questions and concerns. I have seen at least 10 other dentists in my lifetime, and Marc is by far the best out of all the dentists I have ever consulted. Also, in April 2019, I had my dental hygiene appointment with Clare Wood. Clare was excellent in every way. She is highly skilled and experienced in dental hygiene work and she cleaned my teeth carefully and thoroughly, with no pain at all. I have seen at least 6 other dental hygienists in my lifetime, and Clare is by far the best out of all them. The support and receptionist staff at Mortiboys Dental Spa is also brilliant at everything they do. Everyone at the clinic is always professional, polite and helpful. It is clear to me that Mortiboys Dental Spa is committed to providing the highest quality dental care to cater for the needs of a wide variety of dental patients and dental conditions. I highly recommend Mortiboys Dental Spa, Dr Marc Mortiboys and Clare Wood for all of your routine dental care and requirements. Thank you to Marc, Clare and everyone at Mortiboys Dental Spa for the excellent dental care and service that you have provided me with, and that you continue to provide for all of your patients.
I have been going to Mortiboys for many years now and I knew that my post lockdown hygienist appointment would be well organised and safe. The hygienist put me at my ease and my teeth were cleaned, by hand, to the same high standard as when done with the machine. Thanks very much. I have now been back to have a filling in a front tooth, requiring local anaesthetic and precision work by Rebecca. The attention to the safety of myself and the dental staff and the cleanliness of the room was meticulous and I felt very well cared for both medically and emotionally. The standard of work was first class, as is always the case. Thank you again. Amy ensured that I received all paperwork swiftly after the appointment and is a great addition to the team. Fantastic!
I have just left the surgery after a 2 hour visit with Sia. This was the first time that I received treatment from him and I have never experienced a visit to a dentist like this one! It's hard to believe but I didn't even feel the injection - how he did that I'll never know, but apparently it's always like that! He then went on to drill out an old metal filling and replace it with a white one before preparing the tooth for a crown. The whole process was so gentle that I nearly fell asleep. Quite simply the most incredible visit to a dentist that I've ever had in over 50 years. Tim Clark
The best dental practice I have been to. Super friendly and helpful, I won't be going anywhere else
I would like to take this opportunity to express how highly I regard Marc and his team and the service they provide. Whether it's routine work for my children or myself, or work for myself which is much more involved, the skill provided and warmth at Mortiboys is exceptional. I am in the process of a treatment plan whereby I've had very large silver fillings replaced, teeth repaired and teeth whitened. We are then moving on to bite improvement. I can honestly say it is a pleasure visiting my dentist and I would urge anyone that feels differently to go there.
Marc and his team are just great. My six monthly check up was delayed at the end of March because of lockdown but Mortiboys were very proactive at that time in rescheduling my appointment for early July. It was good fortune that they were able to open just before then and it was clear that tremendous preparation had gone into making everything safe for re-opening. Claire did her usual great stuff as my hygienist and Marc once again gave great advice regarding the health of my teeth. It's a lovely place to visit and so friendly.
The Mortiboys team are great at making people feel relaxed and cared for. They always have time to listen to you. Great with children. Thank you for looking after my family.
Great to see Claire the hygieneist again - as always very gentle touch, positive feedback and enjoyable overall. Then a visit with new dentist Sia - so informative and holistic. He also saw both my children earleir this week and I am so impressed with his manner and knowelagbale approach. Thank you team - always a pleasant experience. My hygienist visit was actually enjoyable!! Claire is great - lovely friendly manner - gentle touch and unlike other experiences I have had is helpful without lecturing on oral hygiene. thank you.
As always a lovely relaxing place. Marc and his team go over and above to make you feel less nervous, always explaining what is being done, giving advice on how to care for your teeth, never rushing you, and professional in every way. My family and I have been using them for a number of years and cannot praise them enough!!! Thank you you Mortiboys team!
I visited Mortiboys dental practice last week for the first time since the lockdown. Marc and the team have wholeheartedly embraced the changes required for safe social distancing and hygiene. Well done and keep up the great work.
Marc & the team at Mortiboys are amazing! Professional, caring & friendly - extremely knowledgeable & helpful. I would highly recommend Mortiboys! Thanks for being so fabulous :)
Mortiboys Dental Spa is an amazing clinic offering all treatments under one roof along with finance options and a membership. They are caring, personable and always very welcoming. I would highly recommend this clinic to anyone looking for a friendly private dentist.
I visited Mortiboys Dental Spa recently and as always had excellent service and advice. Thoroughly recommend.
I researched Ivisalign but my regular dentist was a distance away and I knew I would need to go regularly to any surgery that I chose. I chose Mortiboys based on reviews and location. I have been glad that I did. As I approach the end of my treatment, I am thrilled with my new smile and would recommend Marc and his team. Regarding Invisalign it isn't for the feint hearted; but if you obey the rules, don't mind the weight loss (who would) can tolerate some discomfort (which for me was for many weeks), it really is a system that is miraculous! Hope this helps
Excellent service, I have been travelling from East Sussex to have regular check ups here for many years now.
Marc was brilliant at re-building my broken tooth.
I have been with Marc now for a few years and before that I was never a fan of dentists as I had a bad experience from when I was younger,not because they were NHS dentist but because how Marc and his team make a massive difference in making you feel welcome and so comfortable when your in the chair,I actually look forward to going back now,fantastic team
Mortiboys is my favourite dentist... It's a place where you will find a polite, knowledgeable, helpful team.. from the receptionist to the hygienist to the dentist. Highly recommended
I travelled several hours to get to this naturopathic dentist, having heard of its ethos and workmanship. Part of me thought - well how good can a dental experience be? As soon as you arrive, the space felt calm, welcoming, well tended to and a nurturing space - very much the reflection of the dental experience there also. Marc was nothing short of excellent - spent time reassuring me, explaining the procedures carefully; service, attention to detail and procedure was first class. And I felt no fear. It is evident that so much thought, heart and attention has gone into every single aspect of this business and this rarity should be deeply commended. Big thumbs and toes up, with gratitude!
Update June 2019: I decided to have my teeth straightened using Invisalign here at Mortiboys. The service I received was exemplary, from appointment times that suited me to a completely second "refinement" program that was all included in the price but was never budgeted for. I am really happy with the result and highly recommend getting Invisalign treatment here. I had been looking for a holistic dentist for a long time and my friend recommend Mortiboys - specifically Marc. I have to support the other reviews on here that expound his professionalism and expertise in his field. He also genuinely cares about your health and offers tips to prevent having to see him more than is necessary. A great find! Mik Quinlan Chek Holistic Lifestyle Coach Chek Exercise Coach Computer Programmer :-)
As painless as it gets... Good advice, good value, saved my teeth.
I went recently to my usual check up which is ever 6 months. This includes Marc checking all the teeth in the mouth and giving one considered advice as how things are going. There is encouragement to how you have looked after your teeth between visits. As l pay a monthly insurance, this check up is for free and after seeing Marc, l then had my teeth expertly cleaned by Anna as well which is also part of the insurance. All the dental treatments I have had have been discussed thoroughly and gone very well. I have been going to this practice since the early 90's and would recommend anyone to use their experience.
If you are considering having a dental implant, I can highly recommend Dr Raj Patel. His quiet, gentle manner not only helps you to feel calm and supported during the procedure, but also reinforces his approach to working toward an outcome reflecting excellence. I am very grateful to Raj for delivering me the highest quality result I could ever ask for.
Marc truly understands how dental health can affect our greater wellbeing. At last, the holistic approach to dentistry I have been looking for. Marc is thoughtful, honest, well researched and always works in true partnership with me. So happy he was recommended to me by my kinesiologist.
I genuinely always enjoy my visits to Mortiboys Dental Spa. Marc is a fantastic dentist and it's always a pleasure to receive my treatments there. They are, also, a little bit alternative, without being over the top about it, but in ways that are refreshing and fun. Much recommended!
Excellent service as always from all the staff. Thank you.
I have seen Marc for almost 20 years and have no hesitation in recommending his practice. He has always given trustworthy advice - both when not to intervene, and when it's in my best interests to do so (e.g. with my wisdom teeth). The whole practice is also very friendly and welcoming. 5 stars.
BEST HYGENIST YOU COULD WISH FOR. THOROUGH AND EXPLAINS EVERYTHING IN DETAIL.
I inadvertently gave only one star to my recent review, which absolutely does not reflect my opinion of the level of care which I receive with Marc and his team. Absolutely five star treatment every visit. Thank you definitely five star
Marc Mortiboys is a skilled and wise dentist with a wide knowledge of health and well-being. He fitted my son with a removable orthotic that supports his jaw and has given a significant reduction in his neck pain. Marc's depth of understanding, not just of dentistry-related jaw issues but also of treatments such as chiropractic, enables him to think holistically to find the optimal treatment. When replacing my old fillings, Marc inspired confidence with his attention to detail, particularly in the safe removal of the mercury amalgam. At my check-up I was offered a scan that generated images of how my mouth would look with orthodontic treatment. Seeing pictures of my teeth realigned and my overbite improved was fascinating and encouraged me to opt for Invisalign braces. It is always a pleasure to visit Mortiboys Dental Spa. Thank you to Marc and his magical team for creating a haven of healthy and happy dentistry.
Amazing place - with wonderfully professional staff who really care.
Great staff. Great service. Great results.
Excellent service and even given a lift home because I have an injured foot.
Marc is the only dentist I will go to! He provided me with a superb option with a retainer at the age of 10 when all other dentists/hospitals told me I needed to have serious jaw surgery, but Marc found another way. It has now been over 10 years of going to Mortiboys driving over from Wimbledon and its well worth the journey!
Marc has been mine and my brother's dentist for over ten years, since we were around eleven and thirteen. He has always been extremely kind and caring when we've been into see him. If there was ever a problem he would rectify it as soon as possible. He would always be the dentist I recommend as he takes pride and care in his work and makes sure each costumer feel valued. We also feel like he's the best dentist and wouldn't feel comfortable going to another practice. Sarah and Sam
We travel for around an hour to this dental spa as we have not found any in comparison. Friendly, helpful, sensitive and caring staff, always made to feel exceptionally welcome. The children myself and my husband all feel the same way and look forward to our visits. Five stars just isn't enough!
Having searched locally for a dentist that was kind, holistic and good with children l was recommended Marc Mortiboys by a wise friend, he was further away but l decided to make the journey and try. We have never looked back. Marc and hygienist Claire have not only treated my nervous children and l with a gentle, reassuring approach but have actually made going to the dentist something we all look forward to!
Mark was awesome as was Clare, the dental hygienist. Loved the holistic but conservative approach- such good service!
I travel from Kent to this dentist which probably says it all!!
My lovely holistic nutritionist recommended this dental practice to me & I am so glad she did. I have been coming here for about 15 years now & it takes me 45 minutes to get here. There are other dental practices closer to me but I insist on coming here. This place is just amazing. The staff are all very friendly & professional, nothing is ever too much trouble for them. The atmosphere is so calming & welcoming, I arrive here quite a bit earlier than my appointment time just to chill. I've had treatments done by Marc & various members of his team over the years, each & every one of them are superb. Marc genuinely cares about his patients wellbeing as a whole. He does not recommend a treatment or product unless it is necessary & genuinely puts his clients first. Highly recommend.
Recently had my 6 monthly appointments with hygienist Clare & then Marc. Clare was very caring, offering good advice. Marc, as usual, was very thorough in his examination, explaining everything. He too offered excellent advice in his friendly & understanding way. I have total confidence in his care.
Finding Mortyboys has been a revelation to me in dentistry when I thought I was alone in searching for a holistic approach to teeth and gums. Everyone is very friendly and has a passion for their field of expertise as well as being very clear with their treatment plans so you know what to expect. Marc is very professional and supportive and genuinely does care about you as a whole person and will assist in any way he can to improve your oral health and minimize visits, nothing is too much trouble. I can't believe that I have driven past this place for 10 years before walking through the door and my only regret is not crossing their threshold much sooner. I have just had my amalgam fillings removed and I am loving the look of my new teeth. I cant recommend them highly enough.
Always friendly, professional and efficient.
Been a patient for.years. Great care and dentistry.
I have been coming to Mortiboys for several years to see Editya, the most fabulous hygienist and cannot recommend her highly enough. I am a very nervous patient with a mouth full of dental problems so it speaks volumes that I am always happy to go in to visit Editya- a first for me in 20 years of dental visits!!! She is extremely thorough but very gentle, and always has helpful advice, taking time to demonstrate how to floss properly, use Tepe brushes etc.
A top rate dental practice with fantastic staff!
I was looking to have my mercury fillings removed and as a Holistic therapist myself of 20 years, I knew how important it is to have a Holistic dentist to remove them safely. I am very pleased that my daughter, who is also a patient of Marc, introduced me to the practise. The whole procedure went smoothly and I went on to have veneers fitted as I had never been happy with my teeth. I have been very happy with the result and whole experience. Marc puts you at ease and really listens and takes time to explain. The atmosphere is pleasant, fiendly and relaxing.I love the crystals and gong etc. I highly recommend Marc and Edytd my hygenist who is very experienced. Thankyou for being so patient.
.:Marc has been my dentist for over 10 years since I changed to his Dental practice after receiving an amalgam filling from a dentist while I was a Student. Marc helped support an improvement in my dental hygiene and dental health and removed the metal filling in time and replace with a non toxic white filling. Since them I have enjoyed improved dental health and only have check ups of late. Where in the past I hated going to the dentist now I actually look forward to check ups. Marc is very professional in his work and always talks through and work that needed and offer options and take time to monitor dental health. Marc promotes self help so people can take control of their dental health by improved cleaning method and also changes in diet. I am please that I moved from my NHs Dentist in Kingston to a private practice this may have been more expensive however I see this an important and valuable investment in my own health and well being. To which through improvement in my health I have need far less dental work than if I had stayed with a Dental practice that was not so caring and did not promote all round health in connection to Dental Health.
I've been a happy customer since this place first opened and am delighted to recommend them. From the moment you walk into the bright and airy reception and are greeted by the charming, smiling receptionists to the time you are pinned to the seat having what would normally be described as an unpleasant experience you are treated with warmth and kindness. I couldn't imagine having my gob fettling done anywhere else.
As a 16 year qualified Osteopath, Holistic Lifestyle Coach and Rehabilitation Specialist you can imagine I take health very seriously. I was fortunate enough to hear of Marc through a loyal client at the time that I had reached an impasse with my then dentist. I was in search of a highly qualified and skilled dentist who also understood the full needs of the human body physical, mental/emotional and spiritual. Marc removed all my mercury amalgam with great skill and in an agreed timeframe. His work has been second to none and has seen me refer 8 fellow professionals who have all be extremely happy with his work. My family will also now consult with Marc as we trust his advice and wisdom. In Marc and his team I feel we have not just gained a Dentist, but also a friend and a kindred spirit. My decision to seek out Marc as my Dental specialist was certainly a very, very good decision. I know that with Mortiboy's Dental Spa we are in very safe hands. If all Dental surgeries worked like this we would all be better off. Thank you all for your ongoing efforts. Ali x
We absolutely love coming to Marc's practice. As a nervous patient this is a big thing for me to be able to say. But Marc really cares for us emotionally as well as practically and works with holistic and natural ways that really work for our family. We bring our two children as well and they really enjoy their dentist trips. Highly recommended. In fact I send all my friends.
As a very nervous patient with highly sensitive teeth, Mortiboys provide an excellent service and advice that I trust. I no longer dread going to the dentist .... feels like catching up with old friends!
I would highly recommend Mortiboys from personal experience of having much dental work done over the past few years.The moment you walk in , you are in a relaxing environment and I have always found Marc and his staff,Kind,attentive and very professional in putting you at your ease.Those who have fears about going to the dentist,have no qualms that you will be treated in a compassionate friendly manner whilst the professionals there do their work!
Carolyn Slingsby Miss you & all at Mortiboys. When Annika recommended you I just knew it would be ok and sure enough, you reassured me ( after years of awful dental experiences when living elsewhere) That mercury filling large tooth you took out was the best thing and you made me feel totally at ease...never had my dentist playing 'Gong music' after a treatment before either!! Great. Sure your practice is going from strength to strength.
SS
Selina Sufraz Dentist-The Dental Sage
Having spent years visiting osteopaths and physios, I felt that 25 years of bad posture as a dentist was something to be accepted. Not having enough time for pilates that I know I should be doing, I have had some hip and foot pain and visited the lovely Maninder Bharj ,as I had a trip coming up that involved lots of walking.I explained I thought I needed some sort of inserts for my shoes. Maninder Bharj did a very impressive and thorough examination of my posture and gait and announced that my hips were not level - probably due to over 25 years of leaning over patients ! She advised me to see Julian Keel the chiropractor . I had never visited a chiropractor before, but I can say, coupled with his use of kinesiology , after 4-5 sessions, -- my long walking trip- no additional insoles were required and no hip or foot pain ensued .I truly believe the holistic approach to care offered by the team at Mortiboys Dental Spa ( and I am biased as I work there) , is the best way to help heal the body when there is a lack of balance .
A superb dental service in every way. The staff go all the way to making your trip relaxed and nothing is too much trouble. Marc is an amazing and very professional kind caring guy, who puts you at your ease, and the holistic approach is second to none. He takes pains to explain all that is happening, so nothing is a shock All our family go to him, and are on the practice plan, which is a great way to pay for checkups over the year, and encourages you not to miss a checkup. Highly recommended!
Quite possibly the best dentist surgery in the world. Very happy with the service I received and the results of my invisalign treatment. The team are fantastic and nothing is ever too much trouble - takes client service to another level.
Thank you all at Mortiboys for your care, professional work, compassion and very interesting and informative approach. I love your holistic approach to dentistry....which is why I travel so far to see you all Love light and Gratitude Namaste Heather
If you're looking for a dentist who is DECENT - in every way - then make the trip out to Mortiboys Dental Spa. My whole family use Mortiboys because Marc and his team care about more about forging a long term relationship with their customers than a quick buck. The service is professional - they give you the options and their honest opinion. The environment is friendly - they go out of their way to make you as relaxed as possible. And the prices are reasonable - they tell you whether something's worth the money and, if it is, they'll quote you fair. I've lost count of the amount of money I've wasted on Private Dentists who squeeze me into a 5 minute slot, try to fleece me for dental solutions I don't need, and then fleece me again for the privilege of being fleeced. With Marc, this has never been a problem. Thanks to Mortiboys, I no longer hate the dentist. Thanks guys, M x
Mark and his team did a fantastic job of putting me at ease and reassuring me; I was very nervous about having dental treatment but I needn't have been - they were incredibly gentle and efficient and I didn't feel a thing. I'm not sure why I didn't get on and have the work done sooner now!
I am very happy to find Mortiboys Dental Spa, I can see big progress on my jaw development after the treatment suggested by Marc. Overall, great place,very relaxing and welcoming atmosphere. Love it and would suggest to any friend of mine. :)