Nervous patients
Whatever your negative dental experiences, with our help you can leave your fears where they belong: in the past. With refined care and expertise we've been helping patients throughout Leatherhead, Guildford and Fetcham manage their fear of the dentist for many years - we can do it for you too.
It's important that you look after your oral health. Your lifestyle, psychological well-being and dental health depend on it. If you continue to avoid the dentist, this can lead to severe, perhaps irreversible, damage.
So, take the first step. Work with us. Tell us everything. In detail. We understand the panic. The sweaty palms. The rumbling tum. The unsteady legs. The tears. We also know how to ease these symptoms. As your confidence grows, they will disappear for good.
If you need some extra help to deal with your dental anxiety, we can also offer dental sedation. With safe and proven techniques, patients receive sedative drugs which work rapidly to create a relaxed state that is maintained and monitored throughout treatment. Sedation patients often tell us they have little or no memory of their dental experience.
No pressure—you are in control
What does and doesn't happen is up to you. You do not have to do anything out of your comfort zone.
Why not start with driving by Mortiboys Dental Spa. You don't have to do any more than this for starters. We have a beautiful practice with a calm, friendly, family vibe, which you will discover if you come in and say hello. Why not bring a friend or a family member?
We are happy to chat
This is your chance to tell us why the dentist gives you the heebie-jeebies—we will understand. Sit down and have a cuppa or two on the house.
Our staff are happy to discuss your concerns. We are trained, qualified and experienced in dental phobias. If this is enough, leave and have a think.
Meet the team—tour the premises
If you are ready for the next step, you can meet the Mortiboys Dental Spa team. All of us. Putting faces to names can help to break down barriers. As does understanding our systems and processes, our treatments and technology.
You get to know us. We get to know you. Have a guided tour of the building. Ask as many questions as you like.
Choose your dentist
Getting to know you means we get to play matchmaker. Partnering you with the dentist we feel is the most sympathetic to your personality and individual requirements. But, if you have a preference, we are happy to oblige!
Your first dental health assessment
Comfy chair, feet up, music in the background. We are happy to tailor the tunes to your taste. Or you can bring your own music and headphones and zone out to your favourites while we check your dental health. It doesn't take long and is painless. We can stop at any time if you need a break.
Your first dental treatment
This can be as simple and pain-free as polishing your teeth or a sealant filling. You won't feel a thing and will walk tall when we've finished. And don't forget the music!
If you need a course of treatments, we plan these close together. This means you don't have the time to fret and undo all the good work that has got you this far.
Dental sedation
If you still need some extra help to relax before sitting in the chair, we may suggest dental sedation. On administering sedation you will slowly begin to feel more relaxed and sleepy. Some patients describe this as a dream like state. Once your dentist is satisfied that you are adequately sedated, they will begin treatment.
After sedation treatment you may experience memory loss that may last several hours. This will mean that you probably won't remember the dental work being carried out and of course means that you should not make any important decisions during this time. Most people feel a little sleepy for a few hours following sedation. With this in mind, you will be given detailed instructions on what you should and should not do for 24 hours afterwards. The vast majority of patients are fully recovered 24 hours after their sedation treatment.
Take the first step today…why not give us a call on 01483 281428 for a chat and to find out how we could help you.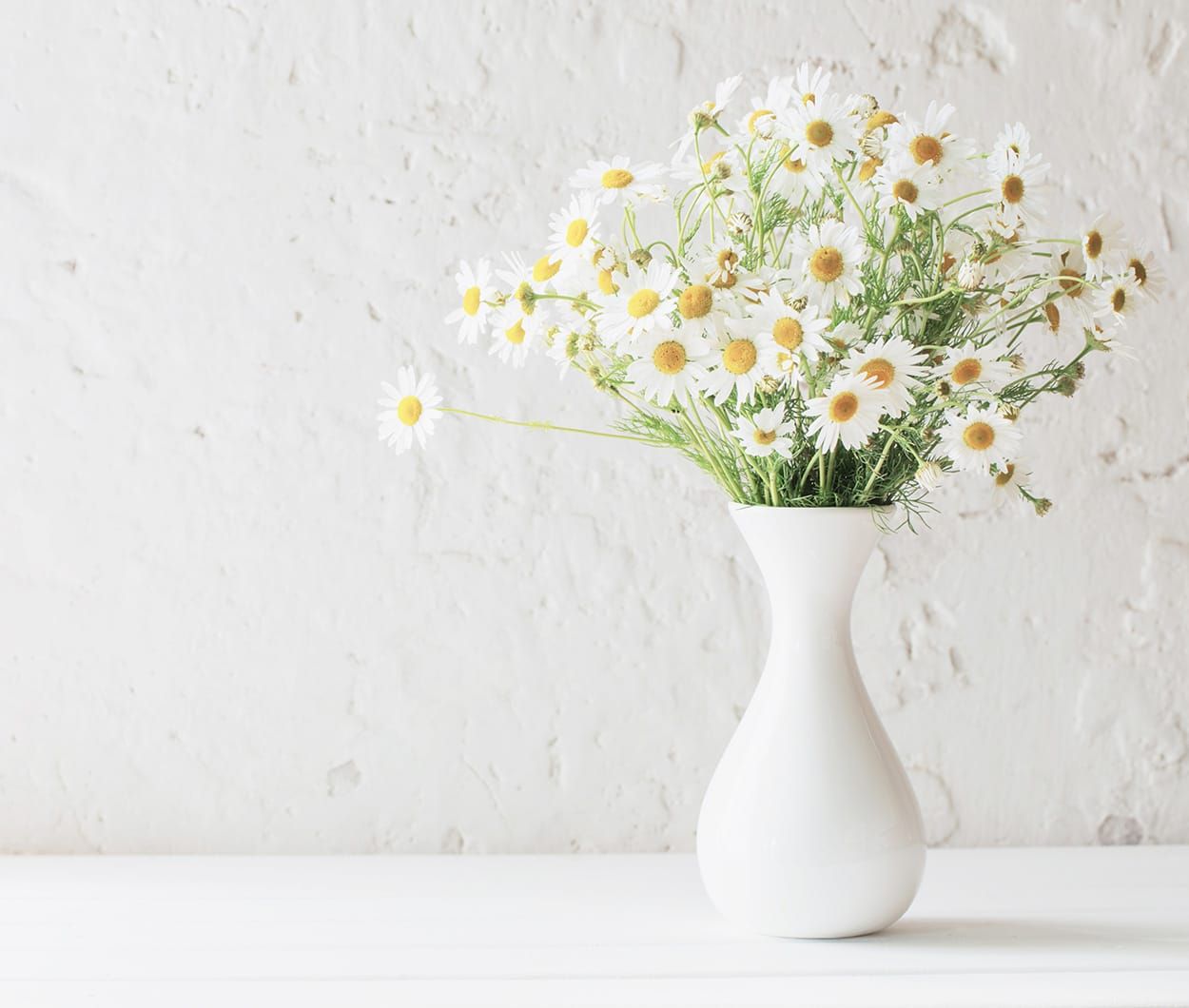 People are talking about us
The biggest complement we receive is when our patients refer their friends and family to Mortiboys Dental Spa. In fact, we have built much of our practice on these valued, trusted recommendations over the years. Read our reviews to hear why our patients are recommending us…
Patient reviews
I have been attending Mortiboys for many years and always received first class dental treatment. Now at 81 years of age I am the proud owner of a lovely smile containing various implants and bridges skillfully and professionally done. Thank you Mortiboys!
For years I was looking for a new dentist as I sadly lost trust in my local dentist of many years. Mortiboys is not near for my wife and I but the journey is more than worth it. We've been several times and it's an absolute pleasure. The reception staff, the dental nurses and hygenists are fabulous. My dentist, Mary is fantastic and I have also seen Raj, two of the very best. Thank you for everything.
I had a dental checkup with Dr Marc Mortiboys in March 2019 and October 2017. On both occasions, Marc was excellent. He was professional at all times and offered relevant and practical dental advice. The dental checkup was thorough and comprehensive and Marc was patient and kind enough to answer all of my questions and concerns.
I am definitely a nervous dental patient, but they really do put you at ease here and seem to be great at detecting and fixing problems. A friendly, cheery and professional team. Highly recommend.
An excellent and thorough dentistry. Always had good service. Everything is explained so you know what to expect. Uptodate techniques.
Marc is an absolute legend. full of knowledge and gives you the treatment you actually need for long term health. All the staff are great and create a very welcoming atmosphere.
Have been going to Mortiboys for many years. Always very good all-round. Was a little wary about another visit with CV-19. Needn't have worried. It's clear that Mortiboys take health protocols very seriously. Saw Lucy their new hygienist, for a well overdue visit [i would normally visit every 3 months or so]. Most impressed & teeth look & feel much much cleaner. Will be booking again regularly going forward. Thanks very much
I am paranoid about visiting the dentist but Marc was so gentle and reassuring I felt completely at ease. Well done to Marc and all the staff.
I travelled several hours to get to this naturopathic dentist, having heard of its ethos and workmanship. Part of me thought - well how good can a dental experience be? As soon as you arrive, the space felt calm, welcoming, well tended to and a nurturing space - very much the reflection of the dental experience there also. Marc was nothing short of excellent - spent time reassuring me, explaining the procedures carefully; service, attention to detail and procedure was first class. And I felt no fear. It is evident that so much thought, heart and attention has gone into every single aspect of this business and this rarity should be deeply commended. Big thumbs and toes up, with gratitude!
Upon finding this dental practice, my life is changed. When I say that I have been paralysed by needle phobia for the last 30 years, which has among other things, prevented me from undergoing much needed dental treatment, I am in no way exaggerating. However, Marc has been instrumental in me now looking forward to going to the dentist!!
I would like to take this opportunity to express how highly I regard Marc and his team and the service they provide. Whether it's routine work for my children or myself, or work for myself which is much more involved, the skill provided and warmth at Mortiboys is exceptional. I am in the process of a treatment plan whereby I've had very large silver fillings replaced, teeth repaired and teeth whitened. We are then moving on to bite improvement. I can honestly say it is a pleasure visiting my dentist and I would urge anyone that feels differently to go there
Marc and his team are just great. My six monthly check up was delayed at the end of March because of lockdown but Mortiboys were very proactive at that time in rescheduling my appointment for early July. It was good fortune that they were able to open just before then and it was clear that tremendous preparation had gone into making everything safe for re-opening. Claire did her usual great stuff as my hygienist and Marc once again gave great advice regarding the health of my teeth. It's a lovely place to visit and so friendly.
The Mortiboys team are great at making people feel relaxed and cared for. They always have time to listen to you. Great with children. Thank you for looking after my family.
Marc & the team at Mortiboys are amazing! Professional, caring & friendly - extremely knowledgeable & helpful. I would highly recommend Mortiboys! Thanks for being so fabulous :)
As always a lovely relaxing place. Marc and his team go over and above to make you feel less nervous, always explaining what is being done, giving advice on how to care for your teeth, never rushing you, and professional in every way. My family and I have been using them for a number of years and cannot praise them enough!!! Thank you you Mortiboys team!
I visited Mortiboys dental practice last week for the first time since the lockdown. Marc and the team have wholeheartedly embraced the changes required for safe social distancing and hygiene. Well done and keep up the great work.
The best dental practice I have been to. Super friendly and helpful, I won't be going anywhere else.
I have been going to Mortiboys for many years now and I knew that my post lockdown hygienist appointment would be well organised and safe. The hygienist put me at my ease and my teeth were cleaned, by hand, to the same high standard as when done with the machine. Thanks very much.
If you are considering having a dental implant, I can highly recommend Dr Raj Patel. His quiet, gentle manner not only helps you to feel calm and supported during the procedure, but also reinforces his approach to working toward an outcome reflecting excellence. I am very grateful to Raj for delivering me the highest quality result I could ever ask for.
All the dental treatments I have had have been discussed thoroughly and gone very well. I have been going to this practice since the early 90's and would recommend anyone to use their experience.
Having searched locally for a dentist that was kind, holistic and good with children l was recommended Marc Mortiboys by a wise friend, he was further away but l decided to make the journey and try. We have never looked back. Marc and hygienist Claire have not only treated my nervous children and l with a gentle, reassuring approach but have actually made going to the dentist something we all look forward to! Mortiboys Dental Spa. Cannot recommend highly enough!
I researched Invisalign but my regular dentist was a distance away and I knew I would need to go regularly to any surgery that I chose. I chose Mortiboys based on reviews and location. I have been glad that I did. As I approach the end of my treatment, I am thrilled with my new smile and would recommend Marc and his team. Regarding Invisalign it isn't for the feint hearted; but if you obey the rules, don't mind the weight loss (who would) can tolerate some discomfort (which for me was for many weeks), it really is a system that is miraculous! Hope this helps
A top rate dental practice with fantastic staff!
I have seen Marc for almost 20 years and have no hesitation in recommending his practice. He has always given trustworthy advice - both when not to intervene, and when it's in my best interests to do so (e.g. with my wisdom teeth). The whole practice is also very friendly and welcoming. 5 stars.
Marc is the only dentist I will go to! He provided me with a superb option with a retainer at the age of 10 when all other dentists/hospitals told me I needed to have serious jaw surgery, but Marc found another way. It has now been over 10 years of going to Mortiboys driving over from Wimbledon and its well worth the journey!
We travel for around an hour to this dental spa as we have not found any in comparison. Friendly, helpful, sensitive and caring staff, always made to feel exceptionally welcome. The children myself and my husband all feel the same way and look forward to our visits. Five stars just isn't enough!
Marc has been mine and my brother's dentist for over ten years, since we were around eleven and thirteen. He has always been extremely kind and caring when we've been into see him. If there was ever a problem he would rectify it as soon as possible. He would always be the dentist I recommend as he takes pride and care in his work and makes sure each costumer feel valued. We also feel like he's the best dentist and wouldn't feel comfortable going to another practice.
Mortiboys is my favourite dentist... It's a place where you will find a polite, knowledgeable, helpful team.. from the receptionist to the hygienist to the dentist. Highly recommended
I inadvertently gave only one star to my recent review, which absolutely does not reflect my opinion of the level of care which I receive with Marc and his team. Absolutely five star treatment every visit. Thank you definitely five star
A superb dental service in every way. The staff go all the way to making your trip relaxed and nothing is too much trouble. Marc is an amazing and very professional kind caring guy, who puts you at your ease, and the holistic approach is second to none. He takes pains to explain all that is happening, so nothing is a shock
We absolutely love coming to Marc's practice. As a nervous patient this is a big thing for me to be able to say. But Marc really cares for us emotionally as well as practically and works with holistic and natural ways that really work for our family. We bring our two children as well and they really enjoy their dentist trips.
Recently had my 6 monthly appointments with hygienist Clare & then Marc. Clare was very caring, offering good advice. Marc, as usual, was very thorough in his examination, explaining everything. He too offered excellent advice in his friendly & understanding way. I have total confidence in his care.
I visited Mortiboys Dental Spa recently and as always had excellent service and advice. Thoroughly recommend.
Marc truly understands how dental health can affect our greater wellbeing. At last, the holistic approach to dentistry I have been looking for. Marc is thoughtful, honest, well researched and always works in true partnership with me. So happy he was recommended to me by my kinesiologist.
Excellent service, I have been travelling from East Sussex to have regular check ups here for many years now.
I have been with Marc now for a few years and before that I was never a fan of dentists as I had a bad experience from when I was younger, not because they were NHS dentist but because how Marc and his team make a massive difference in making you feel welcome and so comfortable when your in the chair,I actually look forward to going back now, fantastic team
Marc Mortiboys is a skilled and wise dentist with a wide knowledge of health and well-being. He fitted my son with a removable orthotic that supports his jaw and has given a significant reduction in his neck pain. Marc's depth of understanding, not just of dentistry-related jaw issues but also of treatments such as chiropractic, enables him to think holistically to find the optimal treatment. When replacing my old fillings, Marc inspired confidence with his attention to detail, particularly in the safe removal of the mercury amalgam.
My lovely holistic nutritionist recommended this dental practice to me & I am so glad she did. I have been coming here for about 15 years now & it takes me 45 minutes to get here. There are other dental practices closer to me but I insist on coming here. This place is just amazing. The staff are all very friendly & professional, nothing is ever too much trouble for them. The atmosphere is so calming & welcoming, I arrive here quite a bit earlier than my appointment time just to chill.
I was in search of a highly qualified and skilled dentist who also understood the full needs of the human body physical, mental/emotional and spiritual. Marc removed all my mercury amalgam with great skill and in an agreed timeframe. His work has been second to none and has seen me refer 8 fellow professionals who have all be extremely happy with his work. My family will also now consult with Marc as we trust his advice and wisdom.
Finding Mortyboys has been a revelation to me in dentistry when I thought I was alone in searching for a holistic approach to teeth and gums. Everyone is very friendly and has a passion for their field of expertise as well as being very clear with their treatment plans so you know what to expect. Marc is very professional and supportive and genuinely does care about you as a whole person and will assist in any way he can to improve your oral health and minimize visits, nothing is too much trouble. I can't believe that I have driven past this place for 10 years before walking through the door and my only regret is not crossing their threshold much sooner. I have just had my amalgam fillings removed and I am loving the look of my new teeth. I cant recommend them highly enough.
Marc was brilliant at re-building my broken tooth.
I've been a happy customer since this place first opened and am delighted to recommend them. From the moment you walk into the bright and airy reception and are greeted by the charming, smiling receptionists to the time you are pinned to the seat having what would normally be described as an unpleasant experience you are treated with warmth and kindness. I couldn't imagine having my gob fettling done anywhere else.
As painless as it gets... Good advice, good value, saved my teeth.
Quite possibly the best dentist surgery in the world. Very happy with the service I received and the results of my invisalign treatment. The team are fantastic and nothing is ever too much trouble - takes client service to another level.
Great to see Claire the hygieneist again - as always very gentle touch, positive feedback and enjoyable overall. Then a visit with new dentist Sia - so informative and holistic. He also saw both my children earleir this week and I am so impressed with his manner and knowelagbale approach. Thank you team - always a pleasant experience.
If you're looking for a dentist who is DECENT - in every way - then make the trip out to Mortiboys Dental Spa. My whole family use Mortiboys because Marc and his team care about more about forging a long term relationship with their customers than a quick buck.
I am very happy to find Mortiboys Dental Spa, I can see big progress on my jaw development after the treatment suggested by Marc. Overall, great place,very relaxing and welcoming atmosphere. Love it and would suggest to any friend of mine. :)
Mark and his team did a fantastic job of putting me at ease and reassuring me; I was very nervous about having dental treatment but I needn't have been - they were incredibly gentle and efficient and I didn't feel a thing. I'm not sure why I didn't get on and have the work done sooner now!
Thank you all at Mortiboys for your care, professional work, compassion and very interesting and informative approach. I love your holistic approach to dentistry....which is why I travel so far to see you all Love light and Gratitude Namaste
Mark was awesome as was Clare, the dental hygienist. Loved the holistic but conservative approach - such good service!
I would highly recommend Mortiboys from personal experience of having much dental work done over the past few years.The moment you walk in , you are in a relaxing environment and I have always found Marc and his staff, kind, attentive and very professional in putting you at your ease.Those who have fears about going to the dentist, have no qualms that you will be treated in a compassionate friendly manner whilst the professionals there do their work!
Marc has been my dentist for over 10 years since I changed to his Dental practice after receiving an amalgam filling from a dentist while I was a Student. Marc helped support an improvement in my dental hygiene and dental health and removed the metal filling in time and replace with a non toxic white filling. Since them I have enjoyed improved dental health and only have check ups of late. Where in the past I hated going to the dentist now I actually look forward to check ups.
Amazing place - with wonderfully professional staff who really care.
I have been coming to Mortiboys for several years to see Editya, the most fabulous hygienist and cannot recommend her highly enough. I am a very nervous patient with a mouth full of dental problems so it speaks volumes that I am always happy to go in to visit Editya- a first for me in 20 years of dental visits!!! She is extremely thorough but very gentle, and always has helpful advice, taking time to demonstrate how to floss properly, use Tepe brushes etc
Carolyn Slingsby Miss you & all at Mortiboys. When Annika recommended you I just knew it would be ok and sure enough, you reassured me ( after years of awful dental experiences when living elsewhere) That mercury filling large tooth you took out was the best thing and you made me feel totally at ease...never had my dentist playing 'Gong music' after a treatment before either!! Great. Sure your practice is going from strength to strength.
Excellent service as always from all the staff. Thank you.
I was looking to have my mercury fillings removed and as a Holistic therapist myself of 20 years, I knew how important it is to have a Holistic dentist to remove them safely. I am very pleased that my daughter, who is also a patient of Marc, introduced me to the practise. The whole procedure went smoothly and I went on to have veneers fitted as I had never been happy with my teeth. I have been very happy with the result and whole experience. Marc puts you at ease and really listens and takes time to explain. The atmosphere is pleasant, fiendly and relaxing.I love the crystals and gong etc. I highly recommend Marc and Edytd my hygenist who is very experienced. Thankyou for being so patient.
As a very nervous patient with highly sensitive teeth, Mortiboys provide an excellent service and advice that I trust. I no longer dread going to the dentist .... feels like catching up with old friends!
Update June 2019: I decided to have my teeth straightened using Invisalign here at Mortiboys. The service I received was exemplary, from appointment times that suited me to a completely second "refinement" program that was all included in the price but was never budgeted for. I am really happy with the result and highly recommend getting Invisalign treatment here.
Always friendly, professional and efficient.
I travel from Kent to this dentist which probably says it all!!